Man on the Edge
Sorry, this production has now ended. Thanks to all who attended we hope you enjoyed the show.

LlamaDrama presents 'MAN ON THE EDGE' at
The Arkenstall Centre, 7 Station Road, Haddenham, Ely, CB6 3XD
on
Friday and Saturday 15th and 16th February, 2019 at 7.30pm (doors open at 7.00pm)
Welcome to the LlamaDrama website! We have been producing plays, mainly in the Fenland area, for a number of years, plus some pantomimes in Fulbourn, and we are now going to be presenting plays at The Arkenstall Centre in Haddenham.
Our first venture at The Arkenstall Centre will be an evening of plays with a common theme, called 'Man on the Edge', portraying, in drama and comedy, life-changing moments in men's lives, comprising the much-loved 'It's a Wonderful Life' (from the James Stewart film), a gripping, award-winning play, 'The Valiant', about a condemned prisoner, and some humorous sketches, all along the same theme of 'men on the edge of a crisis'.
'It's a Wonderful Life' will be presented as a 'radio play' with YOU as the radio station audience. James Stewart himself presented a 'radio' version from the Luxe Radio Station in New York in 1947, and LlamaDrama will be doing a very similar broadcast, using 9 actors for the 41 parts! This will be the 'abridged' version, but you won't lose any of the very special moments that made the film so memorable.
Our experienced actors come from the Cambridge, Newmarket and Fenland areas and they are: Jon Bolderson, Andrew Clark, Kathy Cutmore, Shannon Hogan, John Koch, Mira Nair, Carole Ransom, Colin Ransom and Graham Stark.
Refreshments will be available, and there will also be a raffle in the interval. Tickets cost £8 (£7 concessions) and can be obtained here, online (for no extra fee), or you can phone Carole Ransom on 07720 816714 or 01354 694782 (please leave a message if necessary and Carole will get back to you as soon as possible). For any further information or to order tickets you can also email Carole at: This email address is being protected from spambots. You need JavaScript enabled to view it.
Seating will be 'cabaret style' for your comfort, so that you have a table for your refreshments. Please note that all seats are unreserved.
We hope that you will come along and enjoy our first production at the wonderful Arkenstall Centre and we look forward to performing for you.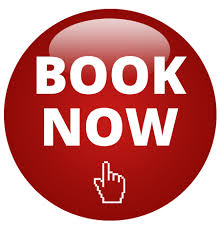 WOULD YOU LIKE TO BE A LLAMA DOING DRAMA?
We would very much like to stay in the Haddenham area, in order to put on performances during the year, and to work alongside the current panto group and occasional drama group already resident in Haddenham.
We are therefore seeking people who are keen to act, help backstage or help with LlamaDrama productions in any way, to come and join us. We will not conflict with any other productions that you may be involved with at the Arkenstall Centre.
If you would like to join us, please email: This email address is being protected from spambots. You need JavaScript enabled to view it.