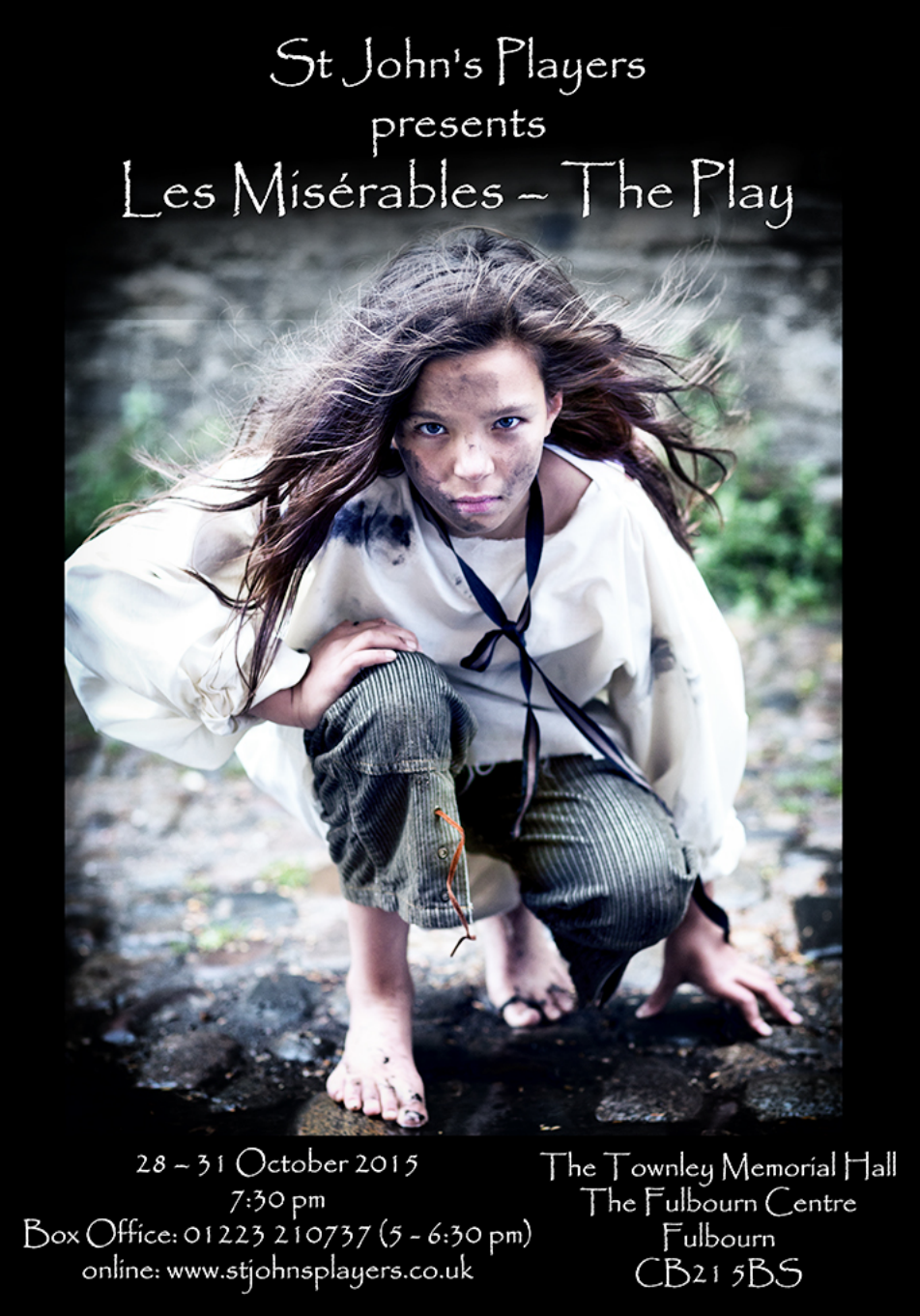 Working with St John's Players, in October 2015 we presented the play version of Les Misérables, adapted by Tim Kelly from the book by Victor Hugo and we assembled a fantastic cast of 35 enthusiastic actors plus crew. The production was staged at the Townley Memorial Hall in the Fulbourn Centre, Fulbourn, and was a great success.
Many were stunned by the drama and intensity of the life-like barricade scene, and many wept at the deaths of Fantine, Eponine, Valjean and others, all accompanied by dramatic and emotional music and some original songs.
As well as many adult actors, we introduced a large number of local children to the production, a 'first' for St John's Players, and the camaraderie of the cast during rehearsals was reminiscent of what took place during the student uprising on stage (except that no-one hurled themselves into the River Cam in the manner of Inspector Javert in the River Seine!), and the enthusiasm of the people involved has led us to produce a further 'large cast' show in the form of The Wonderful Wizard of Oz, to be presented in January 2017, under the banner of LlamaDrama. See our Current Show.

The flyer used for publicity, photography by Jane Goodall.
| | | | | |
| --- | --- | --- | --- | --- |
| | | | | |
| | | | | Photograph from the opening scene |